Festival of Trees – People's Choice Winners
https://armstrongspallmuseumart.com/wp-content/themes/fildisi/images/empty/thumbnail.jpg
150
150
admin
https://secure.gravatar.com/avatar/5e64a293449d3112b612b848d78cfa2f?s=96&d=mm&r=g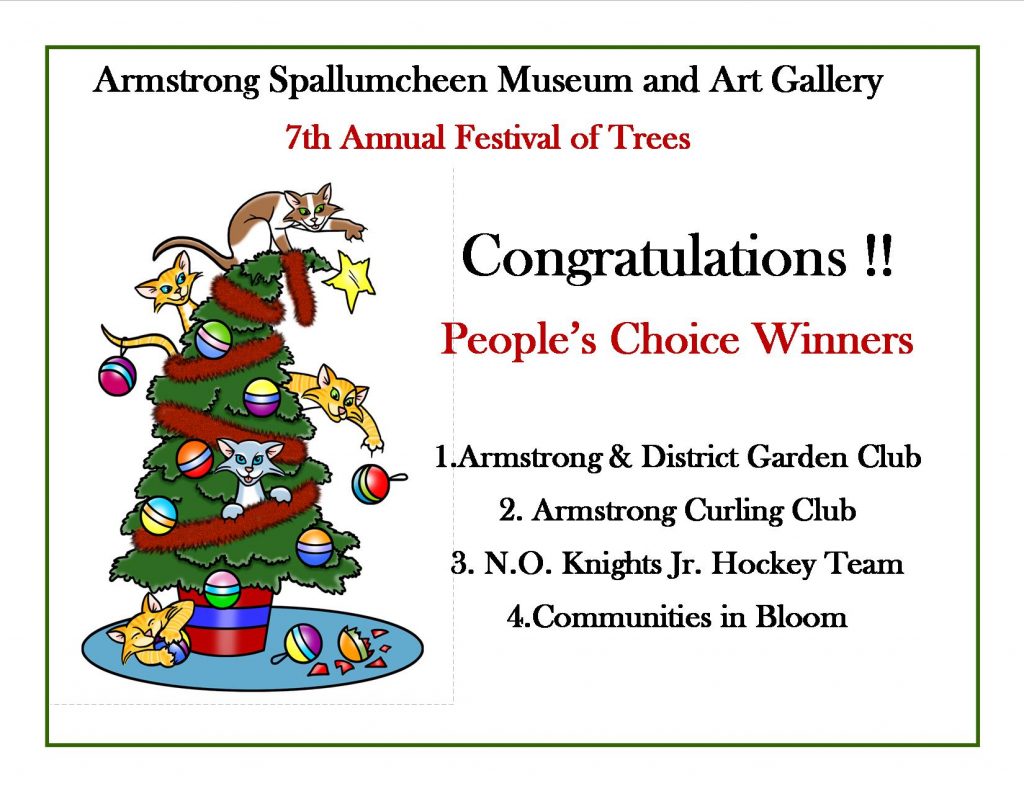 Festival of Trees – Thank You
https://armstrongspallmuseumart.com/wp-content/themes/fildisi/images/empty/thumbnail.jpg
150
150
admin
https://secure.gravatar.com/avatar/5e64a293449d3112b612b848d78cfa2f?s=96&d=mm&r=g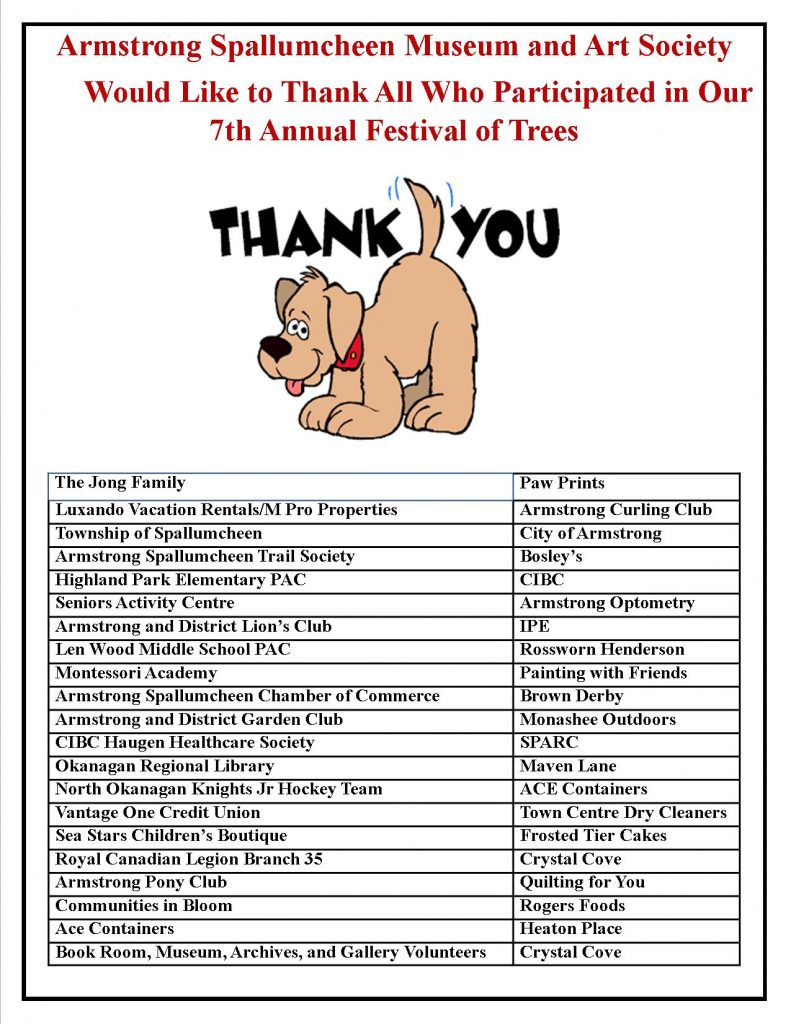 Festival of Trees Open on Sundays Through December
https://armstrongspallmuseumart.com/wp-content/themes/fildisi/images/empty/thumbnail.jpg
150
150
admin
https://secure.gravatar.com/avatar/5e64a293449d3112b612b848d78cfa2f?s=96&d=mm&r=g
Awesome News !! We are open on Sundays through December so that you and yours can come enjoy the Spirit of Christmas right here in our Galleries, Gift Shop, and Museum.
It really is quite exquisite!!! A special thank you goes out to all who have contributed their time and creative talents to make this year's festival so spectacular. We could not do this without our volunteers and the many organizations and business who consistently demonstrate their sense of community!
Merry Christmas to you and yours from all of us here at the Armstrong Spallumcheen Museum and Art Gallery!!!!